ARCHIVED - This is an older article many of these items may no longer be available.
Norco Fluid 6.2
As Norco puts it...
Designed for those looking to take their riding experiences to the next level, the Fluid 6 is a fun and fast 120mm full suspension bike for the masses. The bike shines in any XC/marathon environment, exploding up climbs and tackling all obstacles that get in the way. Throw a leg over a Fluid 6 and feel your skills multiply.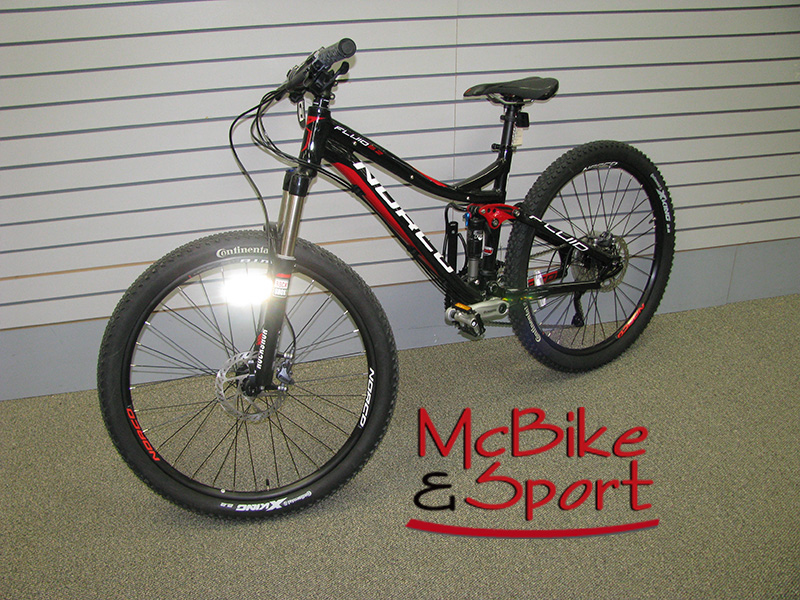 This line of bikes is geared towards the same rider as the Fluid 9 series of 29 inch bikes but for a rider who may not be convinced of the benifits of a 29 inch wheel or simply prefers the more familiar ride and feel of a 26 inch wheel. It also makes a good crossover to an all mountain style of riding in a lighter weight or less agressive rider. Priced at $1890 it is certainly an attractive pricepoint. Rockshox Recon Silver R solo air 120 mm front shock and a Fox Float CTD rear shock. Shimano SLX 10 rear derailleur and Deore cassette for smooth shifting. Avid Exlir 3 hydro brakes round out the build package. Check out the full Fluid 6.2 specs on the Norco Website or stop by McBike in Smithers to check one out in person.
get out & play today!!
No Bike Feature Items at this time
No Bike Clearance Items at this time


Peter Krause