ARCHIVED - This is an older article many of these items may no longer be available.
Kona Operator
Our goal with the new Kona Carbon DH Operator was to create an affordable, race-ready, modern downhill bike, and that meant using a unidirectional monocoque front triangle frame that represents the cutting edge of carbon bike manufacturing. To weather the brunt of crash and shuttle damage, the rear triangle features 6061 stays, hollow aluminum rockers with a carbon bridge, resulting in a rear triangle that's three times stiffer than our previous Operator. We also changed the kinematics of the Operator's Beamer Independent Suspension, making it more progressive off the top, helping the bike to stay up higher in the travel and recover from hits more quickly. With awesome spec, this is one of the best bang-for-the-buck downhill bikes on the market.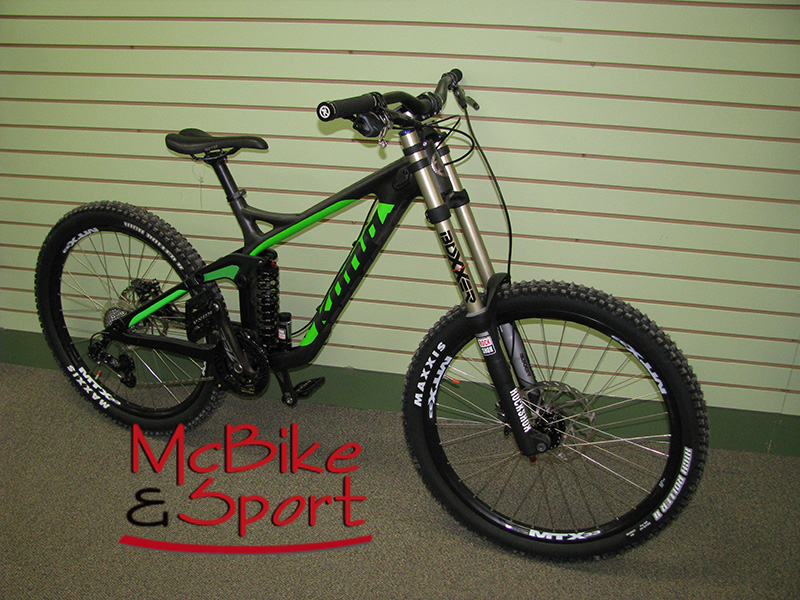 Kona DH Carbon w/6061 Aluminum Stays 200mm Travel frame
RockShox Kage RC rear shock
RockShox Boxxer RC 200mm 20mm DO front shock
SRAM X9 Type 2 rear derailleur
Avid Code R Hydro Brakes
Maxxis High Roller II DH 26inch tires
get out & play today!!
No Bike Feature Items at this time
No Bike Clearance Items at this time

Peter Krause